Approach Control is now available in the Apple App Store!  Those of you who have tried our earlier games will recognize this app right away.  In 2008 we published "Radar Game", which was really a game without a name.  We've given this game a name, plus an additional level.  If you don't have an iPhone or iPad, you can get Approach Control on PC, Mac and Linux here.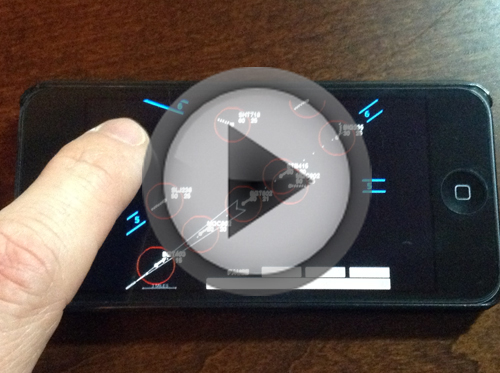 And now for the sales pitch I am using in the App Store:
Approach Control is a highly realistic air traffic control simulation, designed by real world air traffic controllers. It uses authentic pilot voices. This app is designed to give aviation enthusiasts a taste of the world's greatest job. The radar behavior in this app is identical to that of real-world air traffic control radar screens, utilizing a 3-second sweep that air traffic controllers are accustomed to. Much work has been done to make such a complex job fit inside the palm of your hand.
You are the approach controller whose job is to manage arriving passenger jets at various busy airports. Establish arriving aircraft onto 'final approach' as safely and efficiently as possible. As in the real world of ATC, you must walk a very fine line between being cautious and being expeditious. A top notch air traffic controller knows how to bring planes in 'tight', without breaking the 'three mile rule'.