We are pleased to announce an update in the works for Sky Madness.  You may be wondering, "Why Sky Madness?  Aren't you supposed to be making Airport Madness 5?". The truth is, Sky Madness has always been special to me.  I like the game.  It's fun.  Plus, our artist created beautiful new artwork for it a year ago, and I've been sitting on it ever since.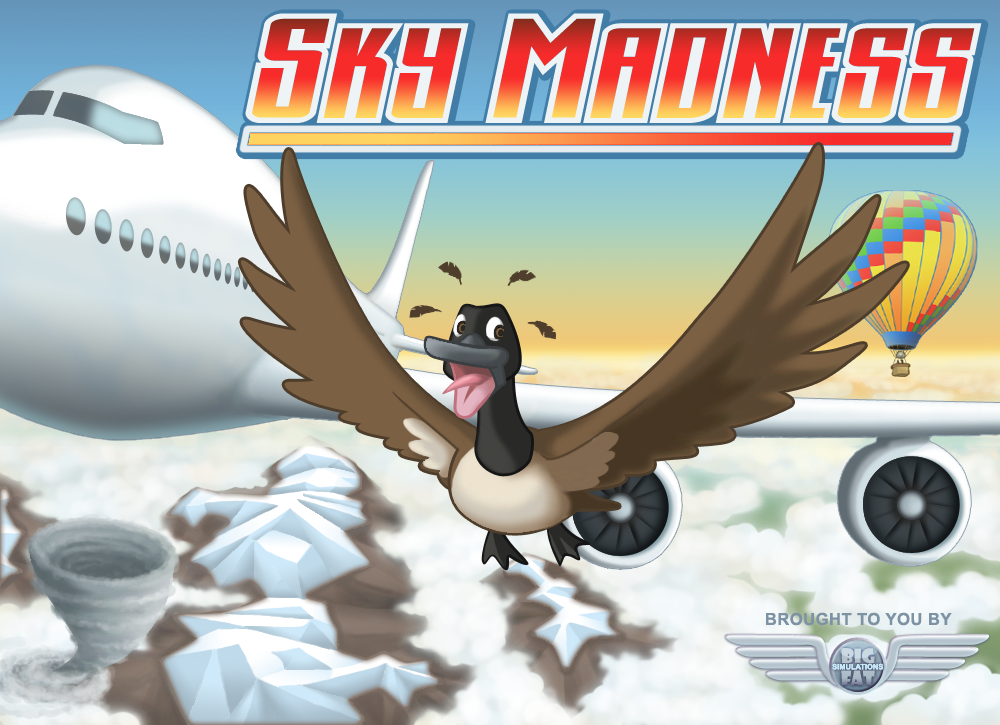 Sky Madness has always been one of our "bargain bin" games, with a price tag of $4.99.  When we recently decided to port the game to iOS, it occurred to us that it needed a larger resolution and more polish.  We now offer a huge 1000×750 resolution, improved graphics, better game structure and more levels.  If you own Sky Madness already, contact us after the release and we will give you a free link for the update.
When BFS got started five years ago, our first game was insanely complex.  To an almost unplayable degree.  So we dumbed it down and made an easier radar game.  Then came our hugely successful Airport Madness.  We thought we were on the right track with keeping our games simple, and Sky Madness came next.  It was the ultimate 'easy' ATC game.  It never did that well, however.  The original graphics were horrible (made by me) and the game play was poorly designed.
The Sky Madness update will bring a new look and feel.  It will be available on PC, Mac, Linux, iPhone and iPad.  We hope you will support us and help keep our little pirate ship afloat by purchasing Sky Madness after it's upcoming update.