Airport Madness 2 is now available on Google Play, just 5 short years after it's initial release as a Flash game. I've also submitted it to the iOS App Store, but they take fashionably longer to publish apps than Google Play does.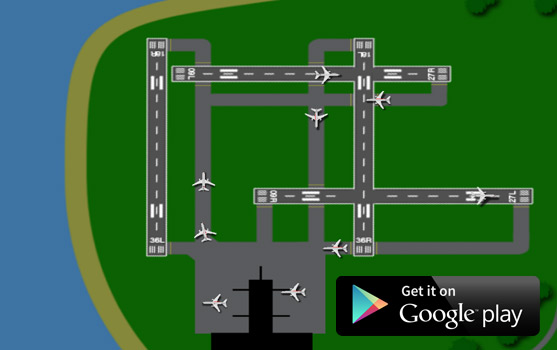 Of all the games I've ever created, I suspect Airport Madness 2 was the most fun.  It did incredibly well as a Flash game in 2009, and ever since then I've tried to improve on the Airport Madness formula by adding ridiculous stuff, like hurricanes and time travel.  AM2 was a relatively simple game.  Each level builds upon the previous with an additional runway.  That's it.
Despite it's small 640×480 resolution, the game looks stunning on both my iPad Mini and Samsung Galaxy Tab 3.  The price tag is just $2.99, less than half what I charge for the PC/Mac version.
(Yeah, I know.  How unfair is that?  Unfortunately, they shoot people for charging $6.99 for a simple mobile app.  Heck, $2.99 is more than most paid apps on the app store!  On PC/Mac however, you can get away with it. I need to charge the correct amount for the platform I sell on.  It's these earnings that justify the time I spend banging away at my Macbook Pro.)
As I'm sure you've probably guessed, we will soon be porting AM1 and AM3 to mobile devices as well.  However, we will first be launching Radar Chaos: World Edition at the end of May, followed by Airport Madness: World Edition in August.
Please give our classic game, Airport Madness 2 a try on your android device!