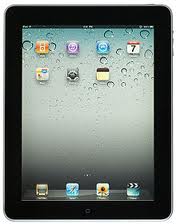 We have recently decided to port our Radar Chaos games to iPad.   One month ago, we visited the Apple website to sign up as an official Apple developer.  Step 1 is to enter your business D-U-N-S. number.  Huh?  Never heard of it.  The D-U-N-S Number has become the standard for keeping track of the world's businesses. Many major corporations, including Apple, require their suppliers and contractors to have a D-U-N-S Number. It verifies the credibility of your business.
So we applied for this number last month, and just 30 short days later, we received a friendly email from Dun & Bradstreet, containing a brand new, shiny D-U-N-S number.  But upon submitting this number to Apple, we were told that the number was not valid.  Apparently it takes a couple of weeks for the number to get distributed across the various look-up databases (or something like that).
So, we are patiently waiting.  We will keep you posted with our progress on Radar Chaos for iOS right here.