I haven't used this blog much over the past year, mainly because of how busy I am with the Airport Madness series.  There is a great deal going on, and I will try to share the details more frequently here.
My last post was six months ago, announcing the release of Airport Madness 3D: Volume 2. It's been a wild ride.  Sales of volume 2 have been stronger than volume 1, and I was lucky enough to get volume 1 featured on the Mac App Store in January.  Having said that, I have received a great number of emails from users who would like to see something new, rather than 12 more volumes of AM3D.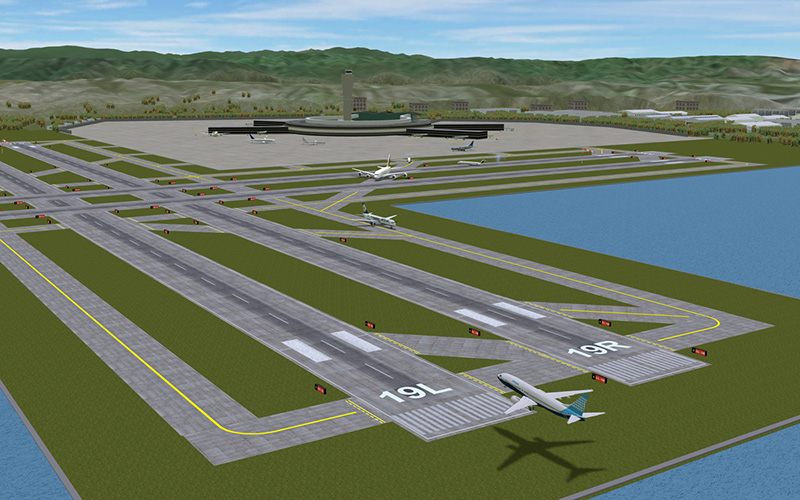 Whether or not I build a third volume of AM3D remains to be seen.  What I can tell you for certain is that my next big thing is called Airport Madness Pro, a more in-depth, realistic version of Airport Madness.  This will release in the Summer of 2019.
People have emailed me saying, "Hey, that's like a year away".  These things take time to design, build and test.  I enjoy developing these sims, but not when I'm in a time crunch.  So I'm giving myself plenty of time, and I've even built in the time I'll need to keep updating both volumes of Airport Madness 3D.  I plan to continually support and update these two games.
How much will Airport Madness Pro cost?  "More than AM3D" is the best answer that I can give.  The AM3D volumes sell for USD $20 each and offer 8 airports.  That's about $2.50 per airport. If you compare that to similar ATC games that charge $20 per airport, it's a good deal.  Since AMP will offer higher detail and complexity, the airports will likely cost somewhere between $5 and $8 each.  I plan to offer four airports initially, with new airports available for purchase every month or two.
I hope you all will stay tuned to this blog, as I plan to share a great deal of my progress, even at the risk of underwhelming you with early, unfinished work.