I sincerely hope that we are not teasing you too much with news of our upcoming Airport Madness: Time Machine.  I figure it's best to keep our followers in the picture as much as possible, especially this close to our intended release date.  Here is a 'draft version' of the game's splash page.  The final result will be slightly different, but this demonstrates the overall concept.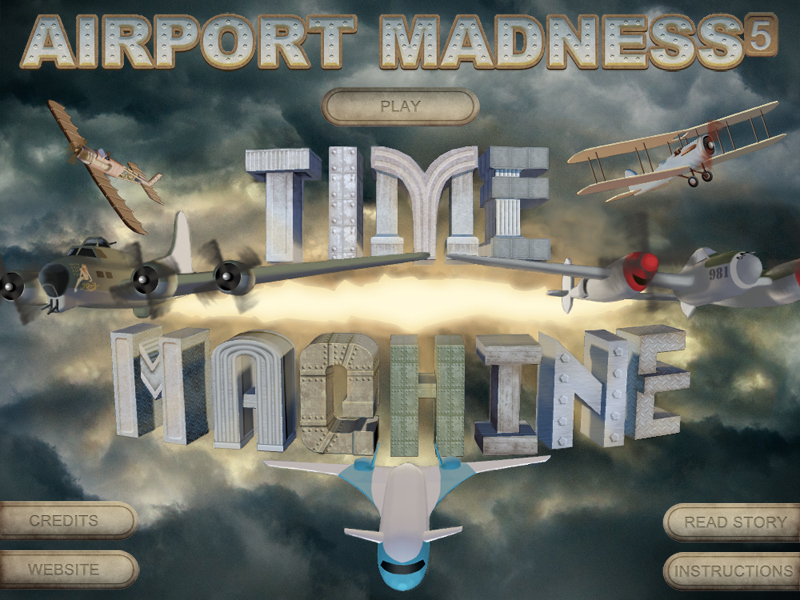 We have finished the game, and are now in the testing phase.  Believe me, the testers are finding plenty for us to do.  In fact, I shouldn't even be typing this blog post.  I should be busy fixing bugs!  Aside from the fix list, our 25 testers seem to like the game.  We are thrilled!
Right this moment, we are arguing over what music to use for background sound, and what should play during the splash image at the very beginning.  Should it be loud?  Or quiet, so that the airplanes can be heard?  Music feedback has always been a mixed bag.  Some say, "Don't add any".  When we tried this with Radar Chaos: Hawaii Edition, some asked, "How come there is no music?".
I will try to post again early next week to keep you all up-to-speed on our progress!