Those of you who have followed my work since 2008 know that when I stop blogging, it's because I'm busy releasing my next game.  I'm very happy to tell you that Airport Madness: World Edition comes out on Thursday evening!  I think this is the best Airport Madness since Version 2 (my personal favorite).  I think you will like the artwork.  The maps have a Google Earth appearance, but they are in fact paintings.  Have a look at New York JFK below.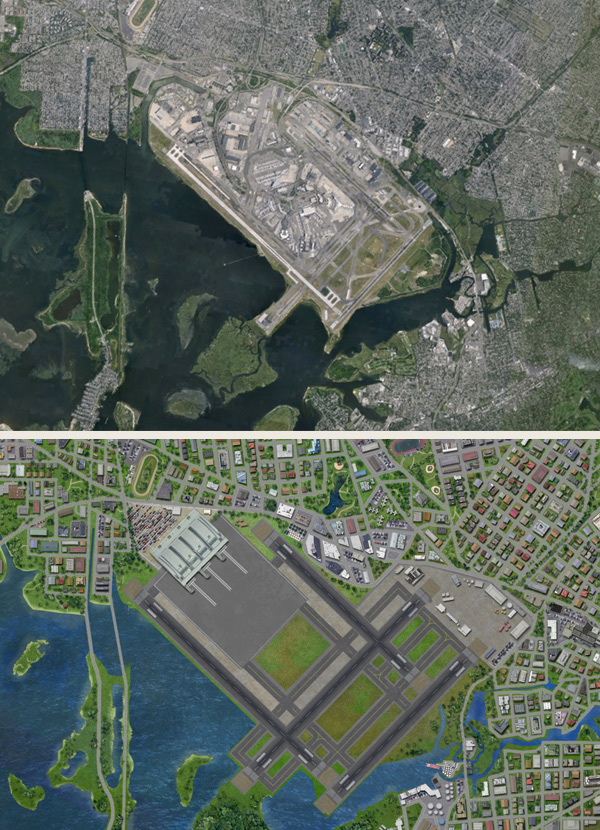 When I create airplanes that are smaller than 37 pixels width, I get complaints about the airplanes being too small.  So 37 pixels it is.  However, with such large aircraft, there is no way to fit in every taxiway and every gate.   Take JFK.  It only has 3 gates.  Realistic?  Not so much.  But super fun.  I think you'll enjoy it.
Be sure to check back here on Thursday evening for the big release!