On our Steam Community page there have been over 100 airport ideas suggested to me for future updates.  It boggles my mind.  As a full-time air traffic controller in the real world, I only have a certain amount of time to develop this game, and as such, it takes me about two months to create a new airport.  At least the updates are free, right folks?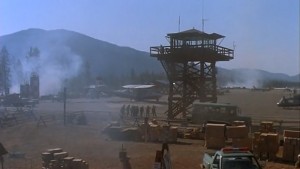 The other night on TV I watched an old favorite, Always (1989).  It's got a bit too much romance for my taste, but nevertheless a great movie for people who love airplanes.  The movie concept was based on an aerial firefighting operation, which absolutely intrigued me.  After the opening scene I pulled out my phone and began researching aerial firefighting on the web.  I already know a fair bit about this type of thing, as I work at an airport that serves aerial firefighting operations.  In this movie, however, the airport was immersed in the operation.  The airport used in the film was Libby Airport in Montana, and footage of the Yellowstone National Park's 1988 fires was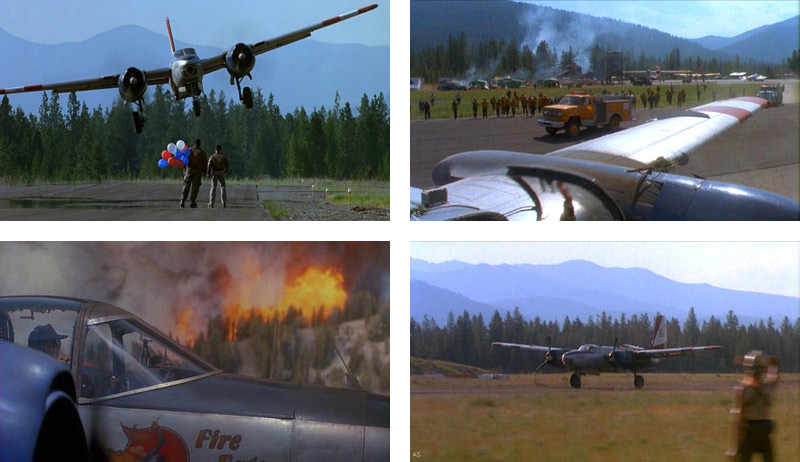 used for the fire sequences.  Steven Spielberg did an incredible job of capturing the beauty and excitement of the operation.  There was fire, smoke, and beautiful vintage bombers like the Douglas A-26 Invader and PBY Catalina. It looked like an airport that would be fun to work at!   Here's a quick clip of what I'm talking about:
So, I'm wondering if this is something that I could add to Airport Madness 3D.  An aerial firefighting base.  I looked at Libby Airport, but since I can't determine if they even use this field for firefighting, I decided to go with an airport that I am familiar with.  Like I've said many times, Airport Madness needs conflict points in order to be fun, and this usually means having at least two runways.  However, exceptions can be made.

I think a great airport for an Airport Madness firefighting operation would be Castlegar, BC.  It's not primarily a tanker base, but as you can see in the photos above, it does get to host such operations from time to time.  Castlegar is also very special to me personally, as I used to fly Navajos out of there many years ago.  It's mountain scenery is absolutely breathtaking, and I feel that a game level such as this one needs mountains.  As usual, I may need to to bend the truth a little, to maintain an appropriate balance between fun versus real.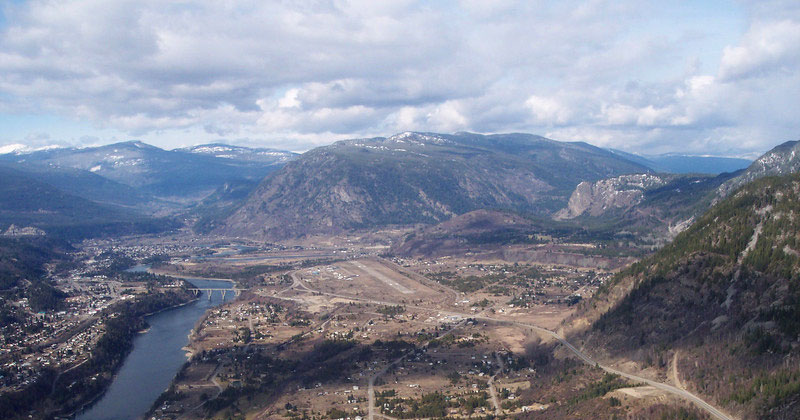 Will there be an actual fire?  You can count on it.  The west ridge will be engulfed in flames, which will advance towards the city if left unattended, and retreat if the player moves tankers quickly.  After takeoff, tankers will drop their load of retardant over the fire, then return to the field for reloading.  The fire action will be interspersed by arriving DH8C's and B737's.
This looks like it will be fun, and challenging, to put together for you.  I hope to deliver this mid-October. As always, updates to Airport Madness 3D are free.