We've finalized the Settings page for our upcoming game, Airport Madness 3D. As you can see, the new 3D environment has created some interesting game options.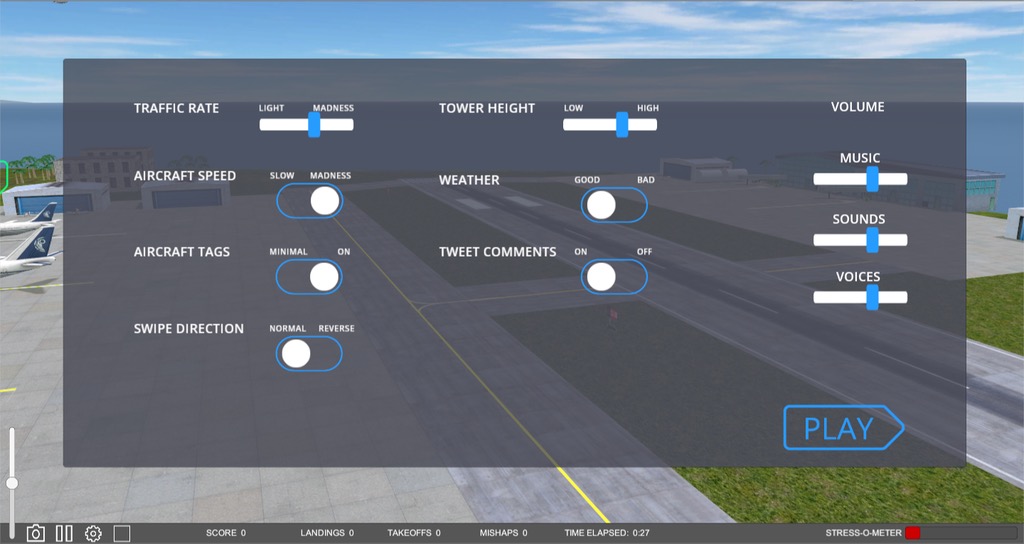 A player can view the airport in 360 degrees by dragging their mouse (or swiping their finger on a mobile). Swipe Direction is an option that I'm sure a few of you will like. When you swipe left, which direction the world moves is up to you.
Tower height control is such an easy feature to add, it would be a shame not to. I've chosen what I feel is the ideal height, about 100 feet above ground. This can be reduced to as low as 20 feet, or as high as 200.
I'll post more screenshots shortly. Still aiming for a March 2016 release!