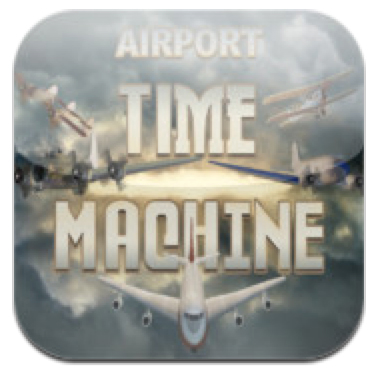 I am pleased to offer you Airport Madness: Time Machine for iPad.  This will be coming to Android devices soon, hopefully.  One thing I've learned about mobile game development – make everything huge, especially buttons.  This game doesn't fit on smaller devices, such as the iPhone, unfortunately.  The game has a lot of tiny details, and after testing it thoroughly on an iPhone 5, I just couldn't bring myself to sell that to customers. This game does, however, look stunning on all versions of iPad.
One tricky thing about selling on different markets is choosing a price.   I remember paying $30 – $40 for a decent PC game 10 years ago.  Nowadays, it's hard to charge over $10.  And on the app store, you are surrounded by hundreds of thousands of games, all just 99 cents – or even free.  So how do I choose my prices?  I sell niche games.  There are not a great deal of ATC apps out there.  They are difficult to sell, as not everyone has an interest in aviation.  So I generally charge a bit more than one might expect to pay for a basic game.  Obviously, it needs to be worth my time to make these apps or I would have stopped long ago.  AMTM was one year of development, roughly 700 hours of coding, plus the cost of art, music, software and a decent web server.
I owe my loyal customers a huge thank you for their continued interest and support over these past five years.  I hope to keep doing this!